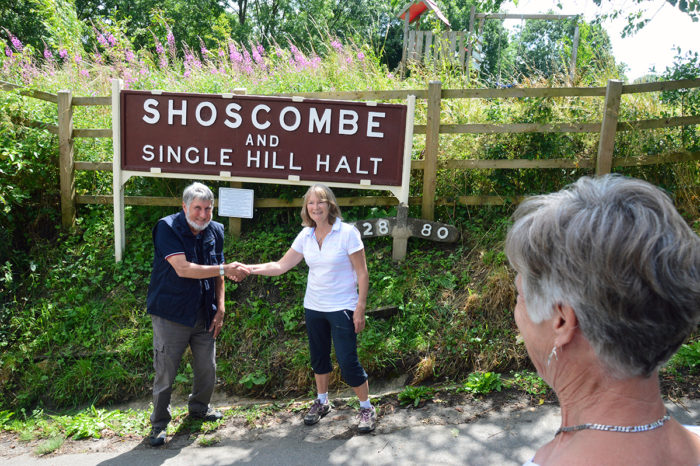 Originally rescued by the Trust after the closure of the S&D and displayed for 40 years at Washford, one of the original concrete nameboards from Shoscombe & Single Hill Halt – opened in 1929 – has now been returned to Shoscombe.
The refurbishment and relocation of the board has been a recent project of the Shoscombe Local History Group, this being made possible by the Trust agreeing to donate the sign to the Shoscombe community.
The formal unveiling of the sign – together with an information board – was carried out by Hon. Alderman Neil Butters, a former councillor for Bathavon South Ward on 12 July. Neil has also previously been the secretary of the Railway Heritage Committee. In his address he recalled a memorable experience of riding on the footplate on a journey into Bath Green Park Station before the S&D closed in 1966. In addition to the history group and members of the Shoscombe community, representatives of the S&DRT and the S&D at Midsomer Norton were in attendance. Indeed, the latter organisation has on loan from us in their museum, the other one of the pair of Shoscombe boards.
This event concluded with afternoon teas at Shoscombe Village Hall, which was accompanied by rolling slides and videos of historical material of the S&D railway, arranged by the history group.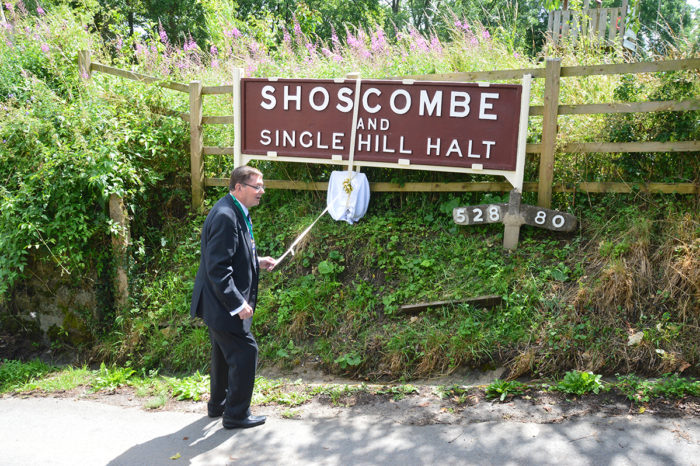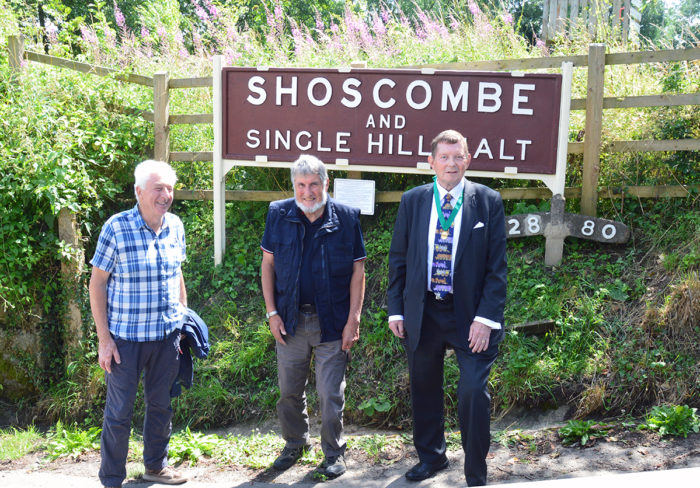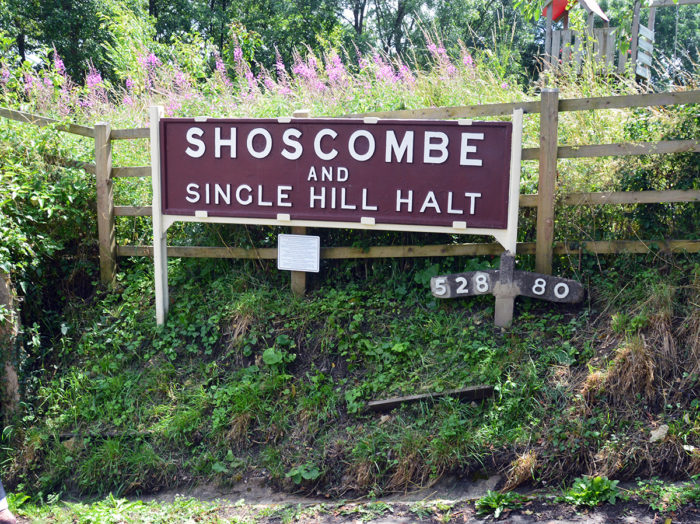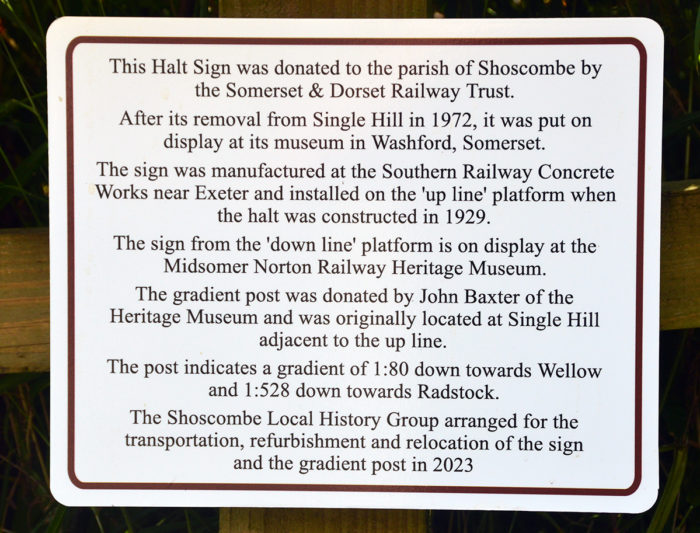 [All photos by or on behalf of David Temple.]
---