To help support the Trust's conservation and restoration activities, why not join us? It costs from just £17 per year and comes with many benefits, see below. Andy Young, our Membership Secretary, looks forward to welcoming you with a complimentary copy of our latest magazine whilst your membership application is being progressed.
The membership year starts from 1 January but if you wish to join us now, we offer you membership until the end of 2023 for just a small premium over the normal annual rate. You'll receive six magazines in your first period of membership.

When ordering membership, any other items you require from our online shop can be included at the same time; there is no need to order them separately.
---
Membership benefits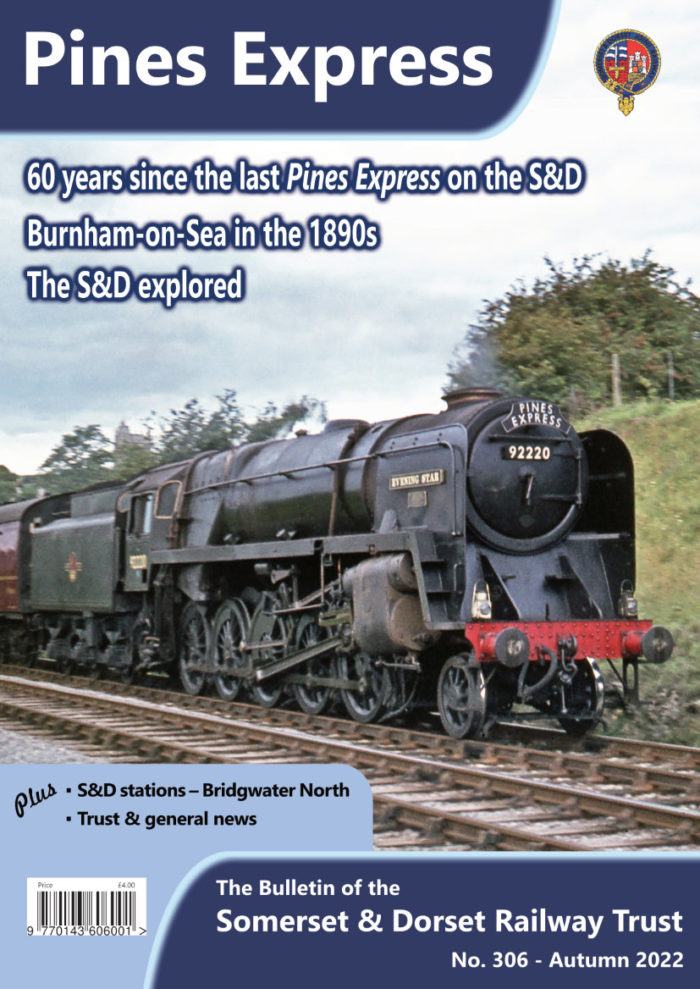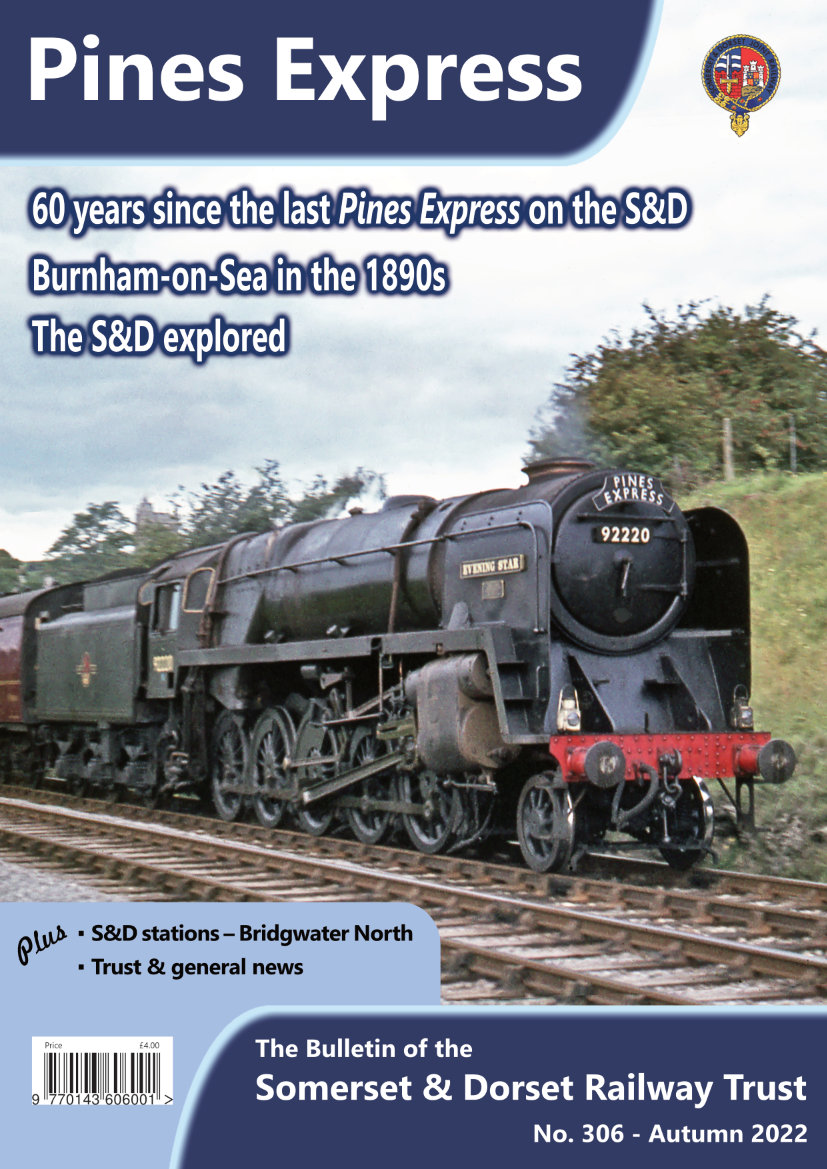 All members receive a copy of our quarterly magazine, the latest edition of which is the autumn issue. The magazine is packed with great reading material and photographic content, including:
– The 1962 day-to-day movements of 92220 Evening Star – culminating in the last Pines Express. To commemorate the last Pines Express over the S&D on 8 September 1962, Bob Curtis relates in detail the movements of No. 92220 Evening Star which had been brought to Bath in early August specifically to haul the last services.
He then describes the operating of the last Up and Down runs of the Pines Express, accompanied by a wide selection of photos, many of which we believe have not been published before.
– Could this be another cuckoo in the nest? Following on from Mike Arlett's article about a previously-unrecorded DMU operating on the S&D in June 1960, John Lakey recalls an unexpected DMU journey on another occasion which seems to have escaped record until now.
– The S&D explored: Brog Street to Bailey Gate. Jack Bath walks the 'golden mile' of the former S&D trackbed with many signs of railway occupation of the past to be seen.
– Burnham-on-Sea Station in the 1890s. Following on from a photo published in PE 303, Derek Wilde found another archive view of the platform, train and staff at Burnham from around 1895, which includes one of his relatives.
– Some further notes on Burnham-on-Sea signalling. Also in PE 303, Chris Osment considered the date of construction of the signal box at Burnham (the original box was saved by the Trust). Here, John Palmer looks further into aspects of the signalling, notably track circuits and crossovers.
– S&D stations: Bridgwater North. David Grimwood presents the 30th part of his stations series which looks at the terminus of the S&D's Bridgwater branch. This closed to passengers 70 years ago after a relatively short existence.
– Trust and general S&D news.
– Centre-spread photo. Pulling out the sales supplement reveals an archive photo printed across the centre pages; in this issue, given the special content on the last Pines Express, we have an excellent colour image of No. 92220 Evening Star outside the shed at Bath in late August 1962.
– Four-page pull-out sales supplement.
44 A4 pages including the sales supplement.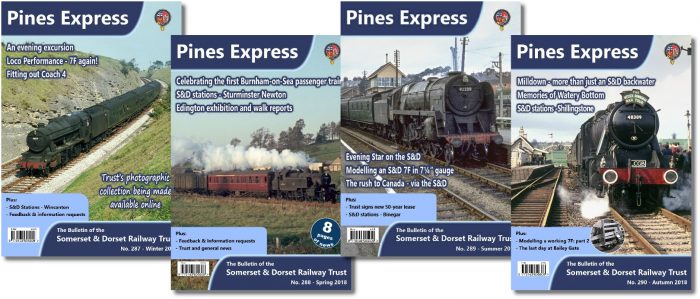 Benefits include:
– Our magazine, Pines Express, four times a year. A wide variety of articles is complemented by photographs from the Trust's extensive archive.
– Access to PDF copies of every Bulletin/Pines Express ever published, with a new search facility that looks through the text of all 306 issues!
– The Trust's Annual Special Train; with extra low fares and hauled by the Trust's restored S&D 7F, 53808.
– Online & Postal Sales.
– Participation in events and restoration work (see the volunteering page).