Viewing the Trust's collection of locomotives, carriages and museum artefacts
Our base for many years has been at Washford station on the West Somerset Railway, with a shop and extensive S&D museum. A Notice to Quit was served on us by the West Somerset Railway in February 2020 and the site is now closed to visitors and in the process of being cleared.
The artefacts and vehicles are being moved to new locations including Shillingstone station on the former S&D route, the Watercress Line in Hampshire and further items will go to the Avon Valley Railway which is just outside Bath and on the original route of the Pines Express.
We will update this information in due course to indicate which exhibits may be seen at these locations. Our Washford stock list is here: https://www.sdrt.org/stock-list/
Although the shop at Washford is no longer there, you can still purchase a wide range of books, DVDs, memorabilia, etc, from us via our well-established and popular online shop: https://www.sdrt.org/sales.
The leaflet shown introduces the collection as housed at Washford, but this information will be updated in due course.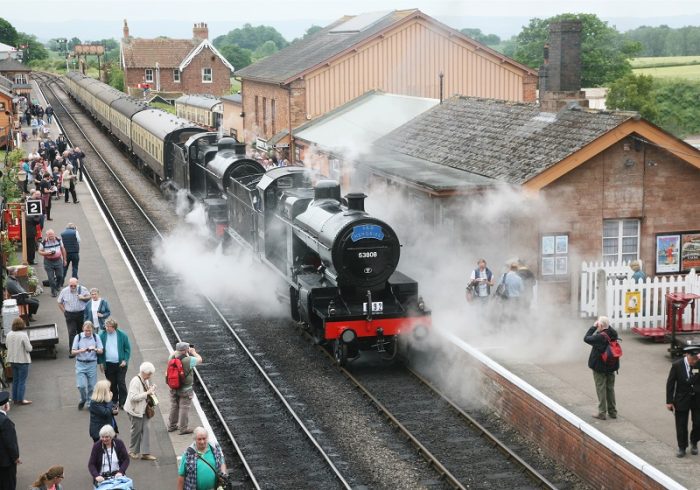 The larger of the Trust's two locomotives is S&D 7F No. 53808, built in 1925, and seen here at Bishops Lydeard on the West Somerset Railway. The locomotive is currently based on the Watercress Line (Mid-Hants Railway) and will remain there for the remainder of the boiler certificate.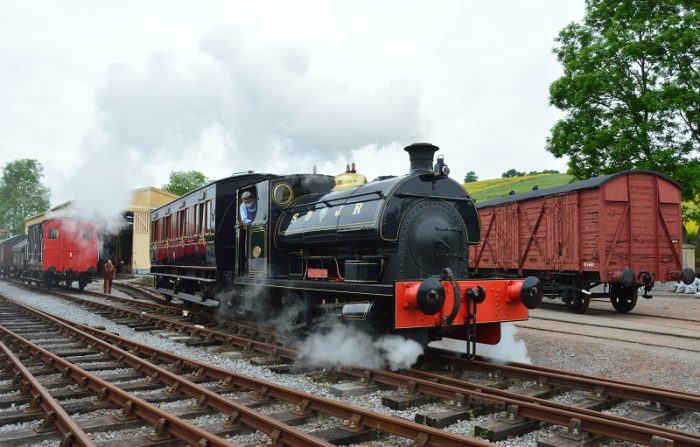 Kilmersdon, built in 1929 by Peckett's of Bristol, was the last steam locomotive to work the Somerset coalfield. After nearly two years at the Helston Railway in Cornwall, Kilmersdon is now undergoing overhaul at Ropley on the Watercress Line with a view to the loco being back in service in spring 2022.
Many items from the Washford site have now moved to the Watercress Line:
Vans and wagons – see the news pages for details.
Station name and running-in boards from the southern half of the S&D line.
Other signs and smaller artefacts.
The original signalbox from Burnham-on-Sea.
The following have been transferred on long-term loan to the North Dorset Railway at Shillingstone:
Two wagons.
The goods shed crane from Binegar station.
The following are included in an agreement with the S&D Railway Heritage Trust at Midsomer Norton South station:
Name and running-in boards from the northern half of the S&D line – including two from Midsomer Norton South itself.
Smaller artefacts, which will be displayed on a rotating basis.
The following has moved to the Westonzoyland Pumping Station Museum in Somerset:
The Peat Railway from Ashcott.
See the news pages and the blog for full information on all the items that have moved.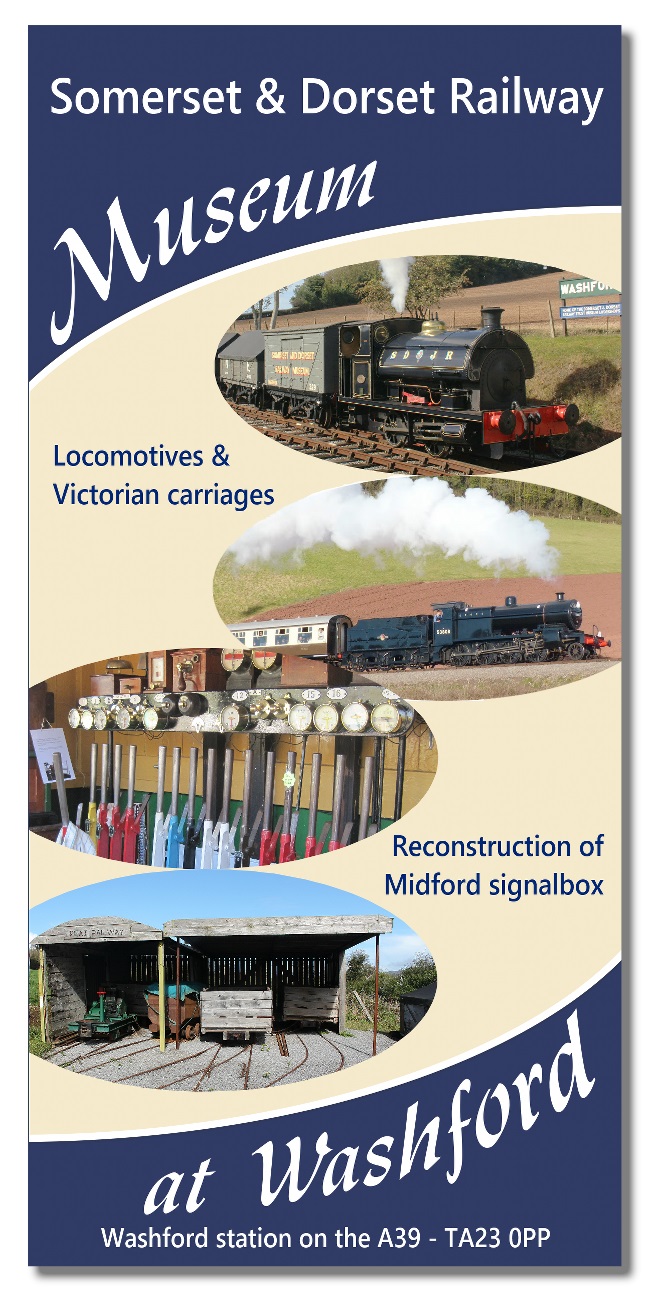 ---