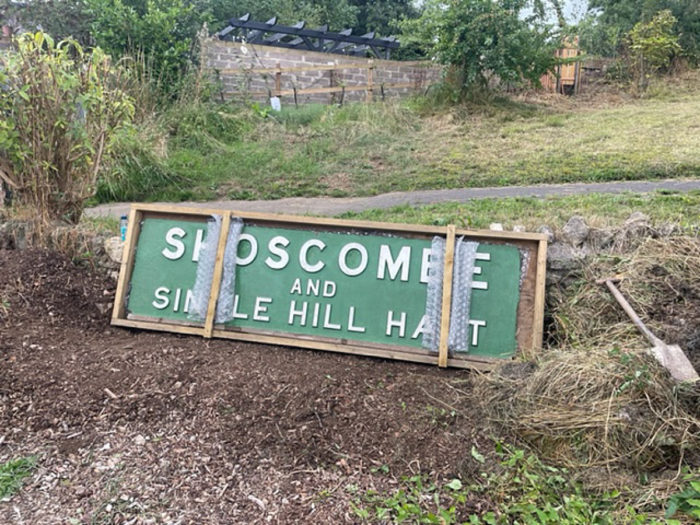 Amongst the many S&D artefacts saved by the Trust are the two original concrete nameboards from Shoscombe & Single Hill Halt. They had been displayed for many years in the back of the shed at Washford where few people were able to see them.
They were moved from the shed to storage in Shoscombe a while back and now, both nameboards will be moving to new locations on the northern half of the S&D route:
One board has been transferred permanently to the Shoscombe History Group and will be reinstalled close to the site of the original Halt.
The other – pictured above – moved on Friday 26 August on loan to our friends at Midsomer Norton where the board will add to the selection from the northern half of the line that we have already provided them with.
[Photos above by Derek Withers.]
The board for Midsomer Norton was finally maneouvred into their museum with the combined effort of eight people!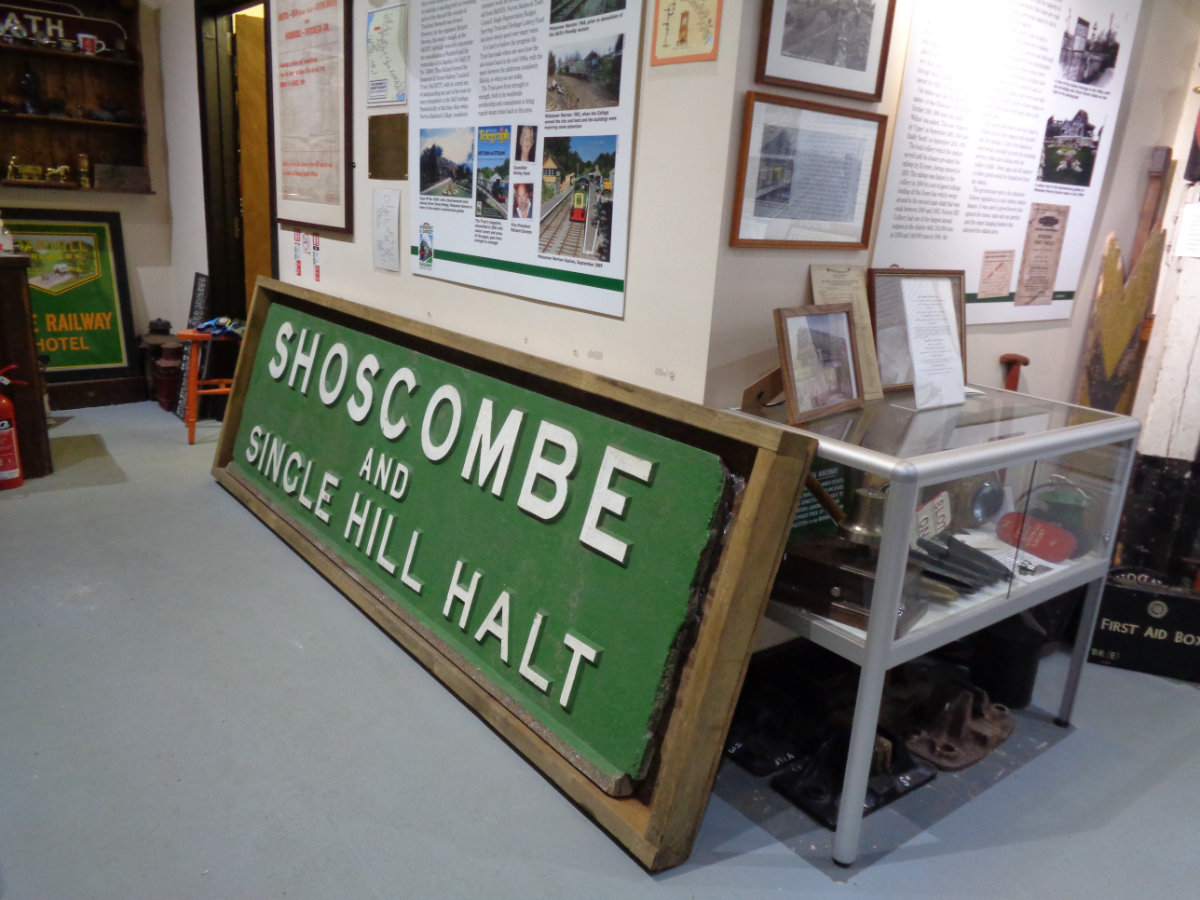 [Photo by Steve Page.]
Shoscombe & Single Hill Halt opened in 1929 with a basic concrete construction. Unlike most Halts, however, the Halt did have a ticket office which was staffed by two sisters right through the entire life of the Halt up until its closure in 1966.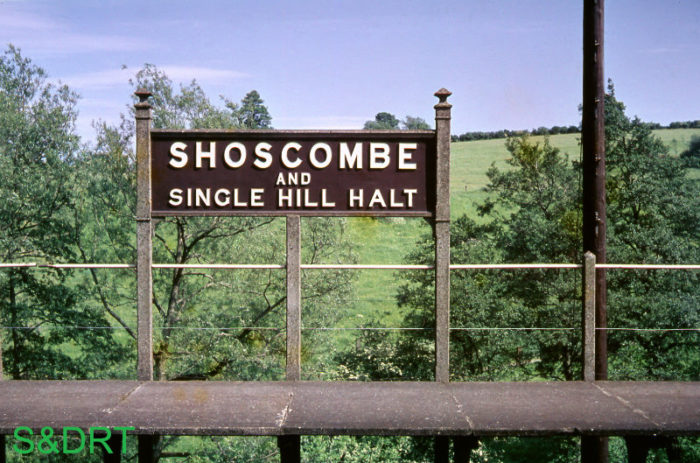 A month after Dr. Beeching's Reshaping report was published on 27 March 1963, a joint Western & Southern Region briefing paper was produced – the two ladies are immediately identifiable in the staff wage list, one being a 'Female Halt Attendant' and the other, a 'Female Relief Attendant (Part Time)'.
---