The Trust's S&D 7F No. 53808 had the last day in normal service today… and in a touching gesture, some of those who have worked on 53808 at the Watercress Line filled in a 'leaving card' for 53808 which was presented during the day to S&DRT Chairman, Roger Hardingham.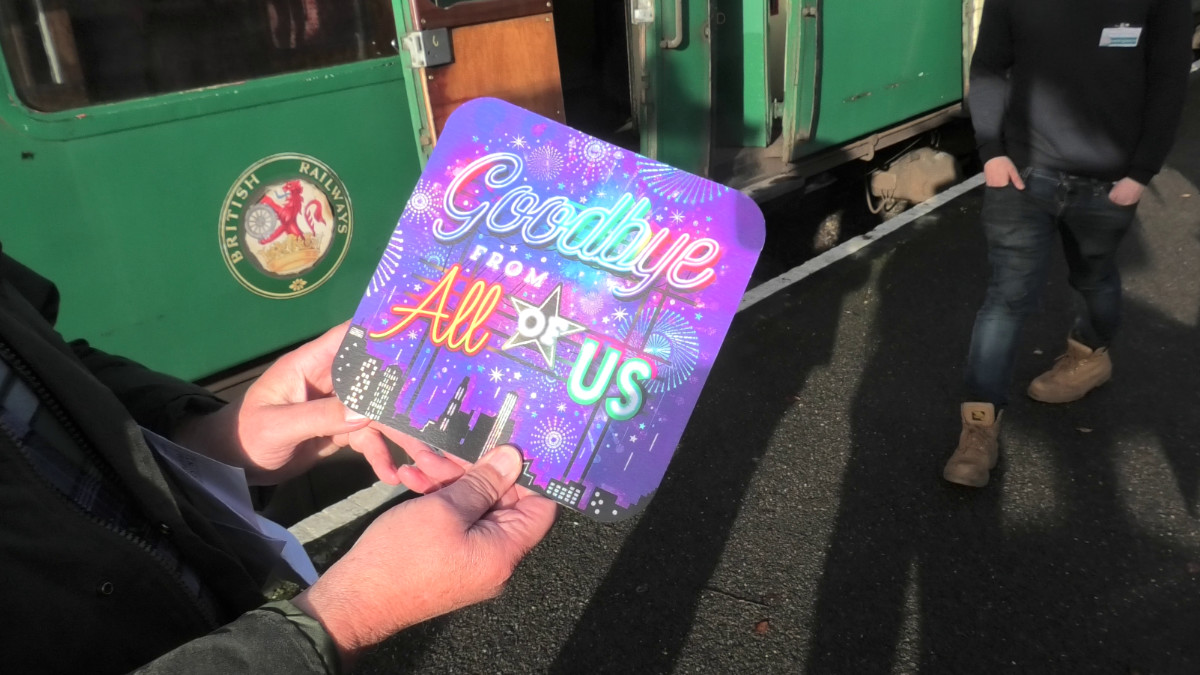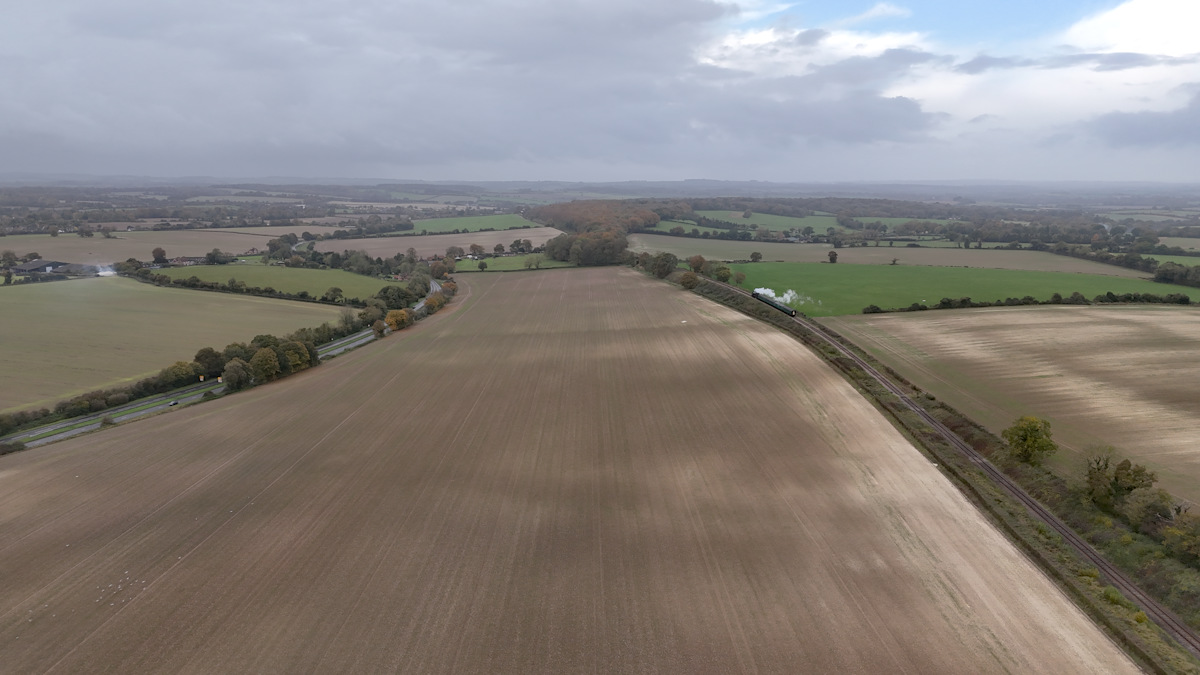 Above, 53808 fades into the distance between Medstead and Ropley.
Here's some video footage from the day. Most of the video footage was taken on the last round trip to Alton and back. On the way back – accompanied by the S&D 7F's distinctive sound when working hard uphill – we include a number of archive images of 53808 while working on the S&D.
[Images & video: Rod Ormston.]
See also the 53808 – latest photos page which has a much wider selection of pictures.
---