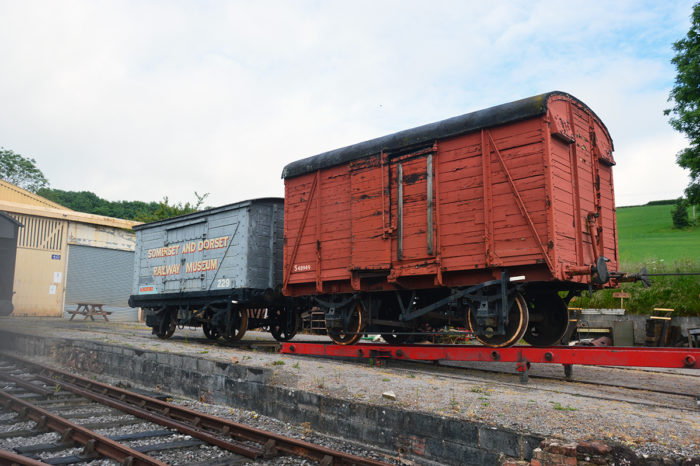 The vans being loaded onto the road transport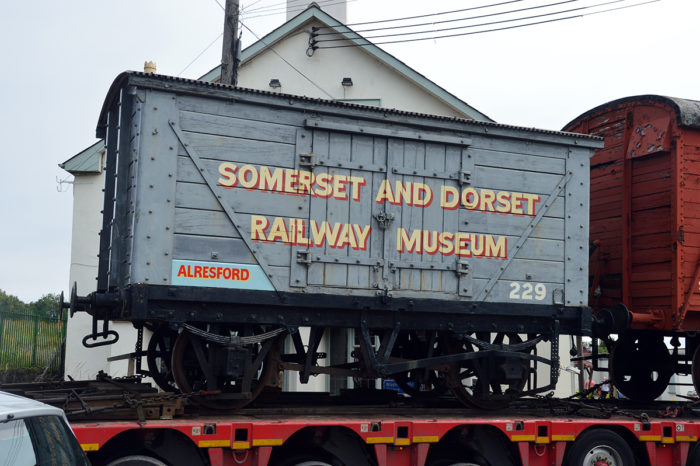 Van 229 seen passing the adjacent pub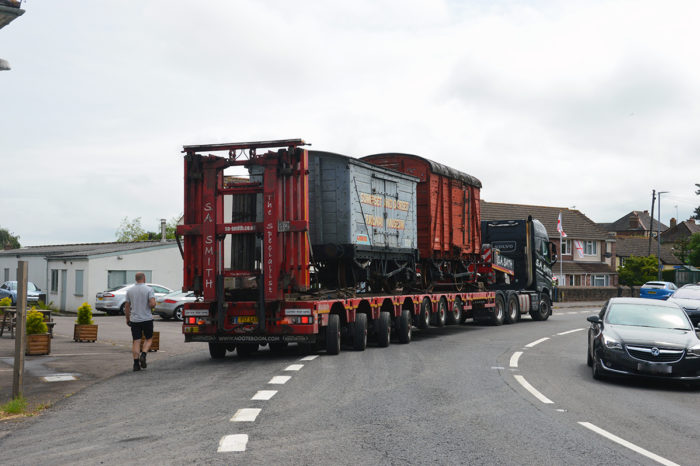 The vans continuing down the A39 through Washford village
Our 1937-built Southern Railway goods van S48949 departed yesterday with the military van. Originally from RNAD Bedenham, this carries a number of 229 although the original number is unknown.
Van 229 advertised the museum to passing train passengers. The location marking has been changed from Washford to Alresford as can be seen in the photos.
You may find our latest blog post 'In the Spirit of Collaboration' of interest as this discusses our new partnership with the Mid-Hants Railway/Watercress Line.
[Photos by David Temple.]
---