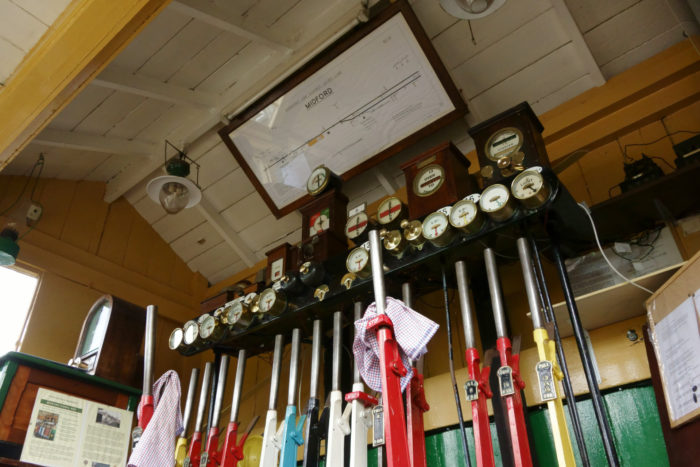 The box, complete with track diagram, before dismantling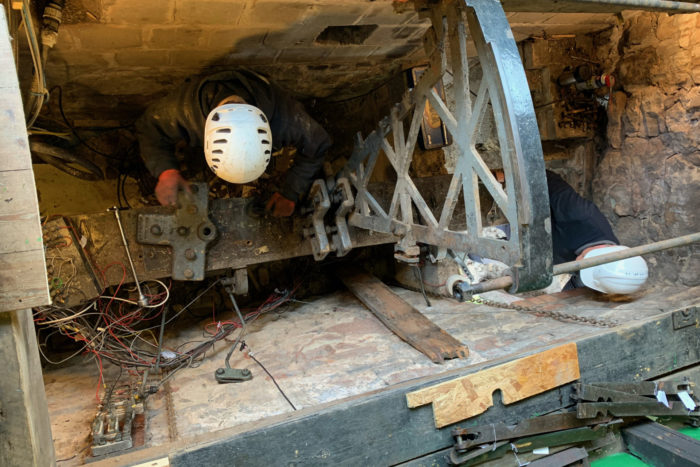 The final stages of the frame removal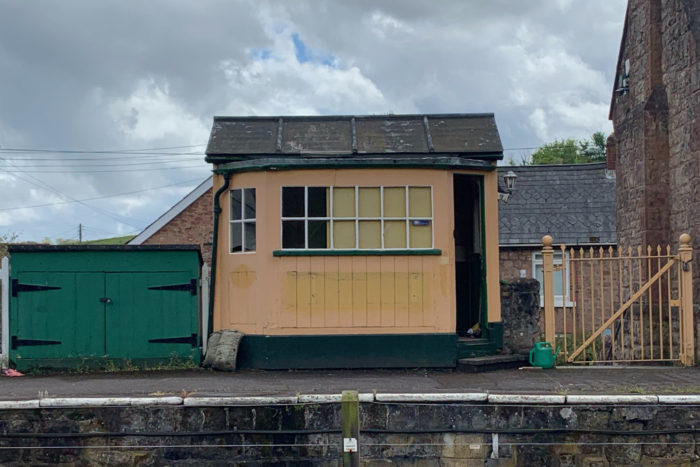 The exterior of the 'box with the southern-style nameboard removed
On 18 May, work finished on dismantling the Trust's re-creation of the S&D's Midford signalbox.
The 'box was assembled in the 1980s; one lever plate came from Midford signalbox itself. The authentic recreation of levers and instruments made it possible to simulate putting a train through to Wellow. An operator inside the station building acted as Wellow signalbox. See this video.
The box contents are now in storage and will be reconstructed at a new location in due course.
Also this week, the Westonzoyland pumping station collected part of the peat railway exhibit. More deliveries will follow. The narrow gauge peat railway had originally crossed the S&D's Highbridge branch at right angles; this was the scene of a 1949 collision between the two railways during heavy fog.
[Photos by Chris Ruddick & Rod Ormston.]
---