Report by Roger Hardingham
Progress on Kilmersdon's overhaul
Since arrival at the Ropley workshops of the Mid-Hants Railway in March 2021, the overhaul of Kilmersdon has proceeded rapidly and various components are now to be seen in in the workshops. As shown below, the boiler is now being prepared for new plates to be inserted at the lower parts of the outer wrapper where there was some grooving and corrosion.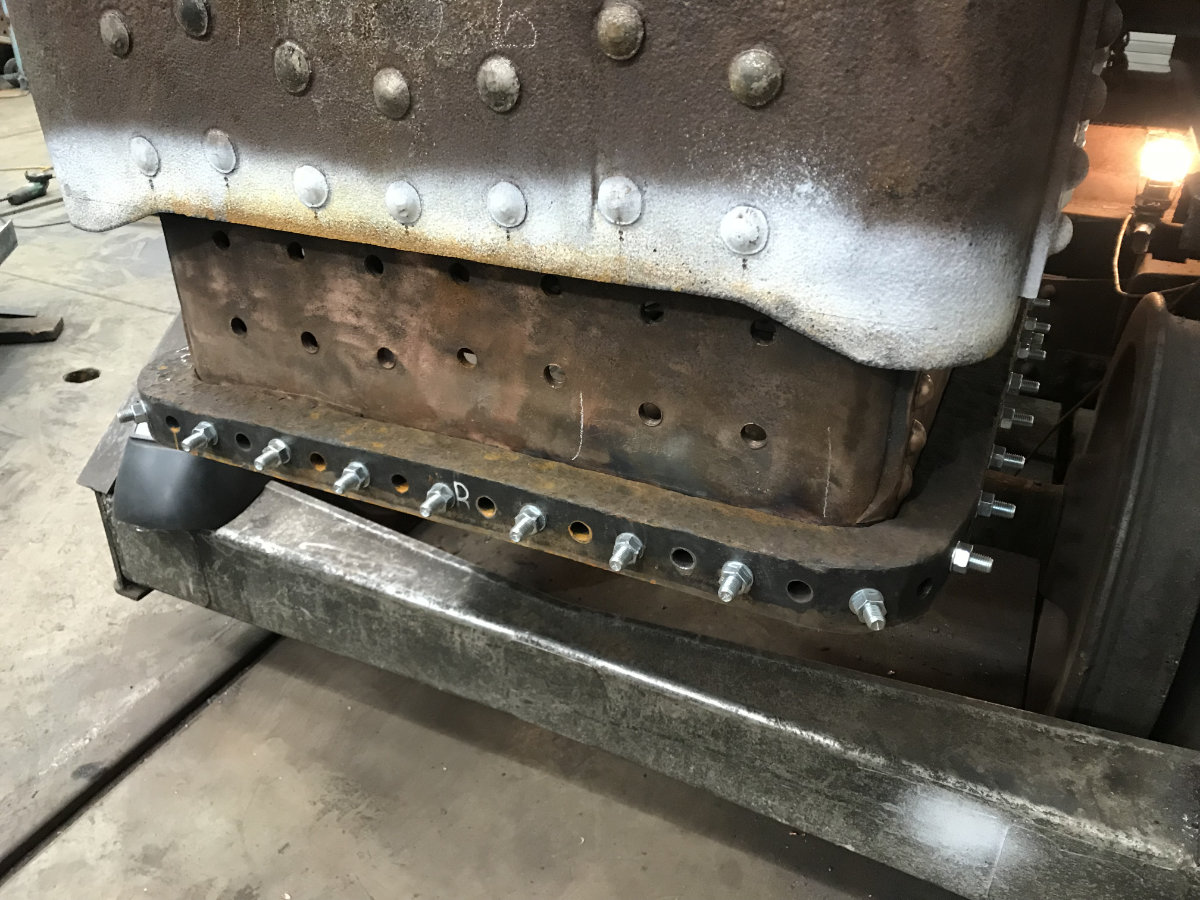 The picture below shows the new plates after they had been formed into the correct shape and readied for welding into place. The old sections can be seen too alongside the new ones. The boiler has been de-tubed (see below) and new small tubes are on order so that the re-tubing process can begin in earnest.
The cab boiler fittings have been overhauled and the safety valves have required some repair. The boiler is generally in good condition and it is not anticipated that many more problems will be found.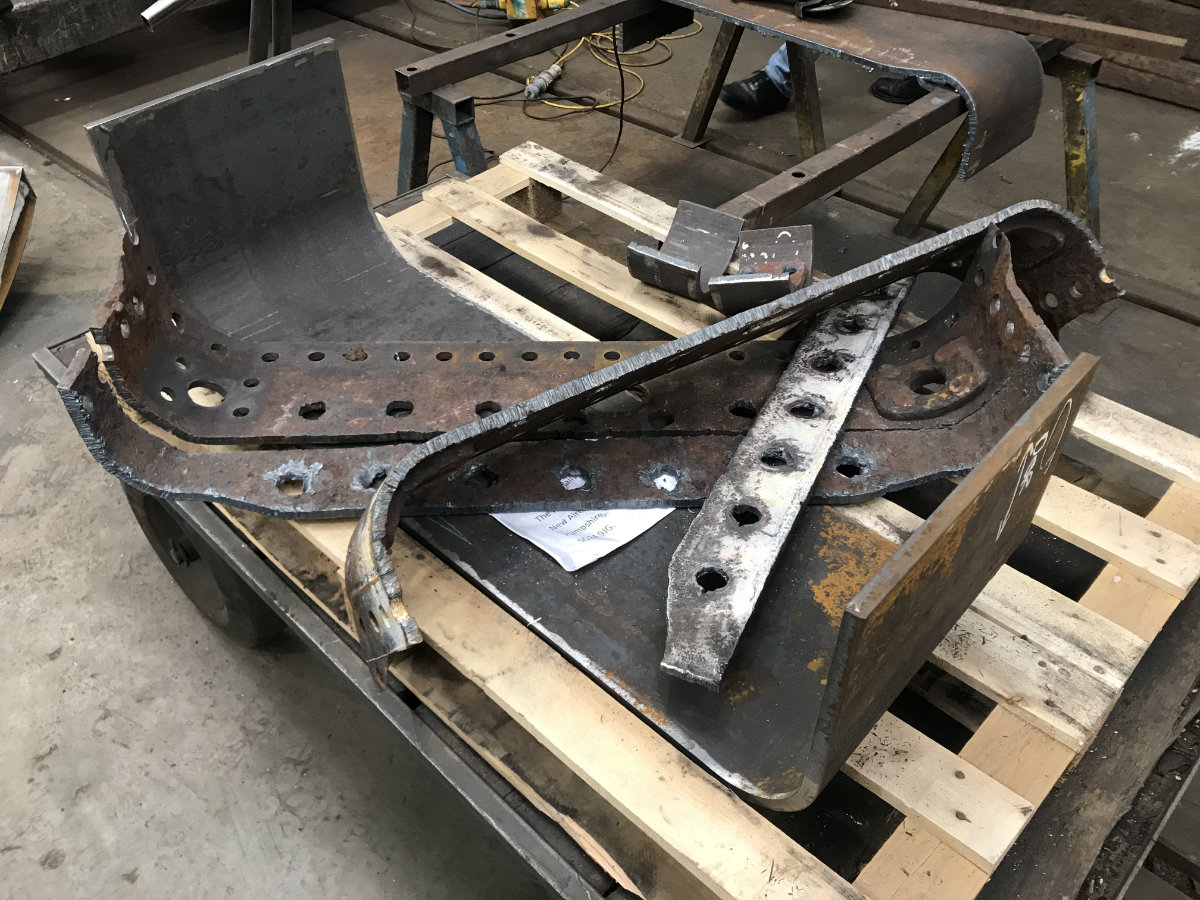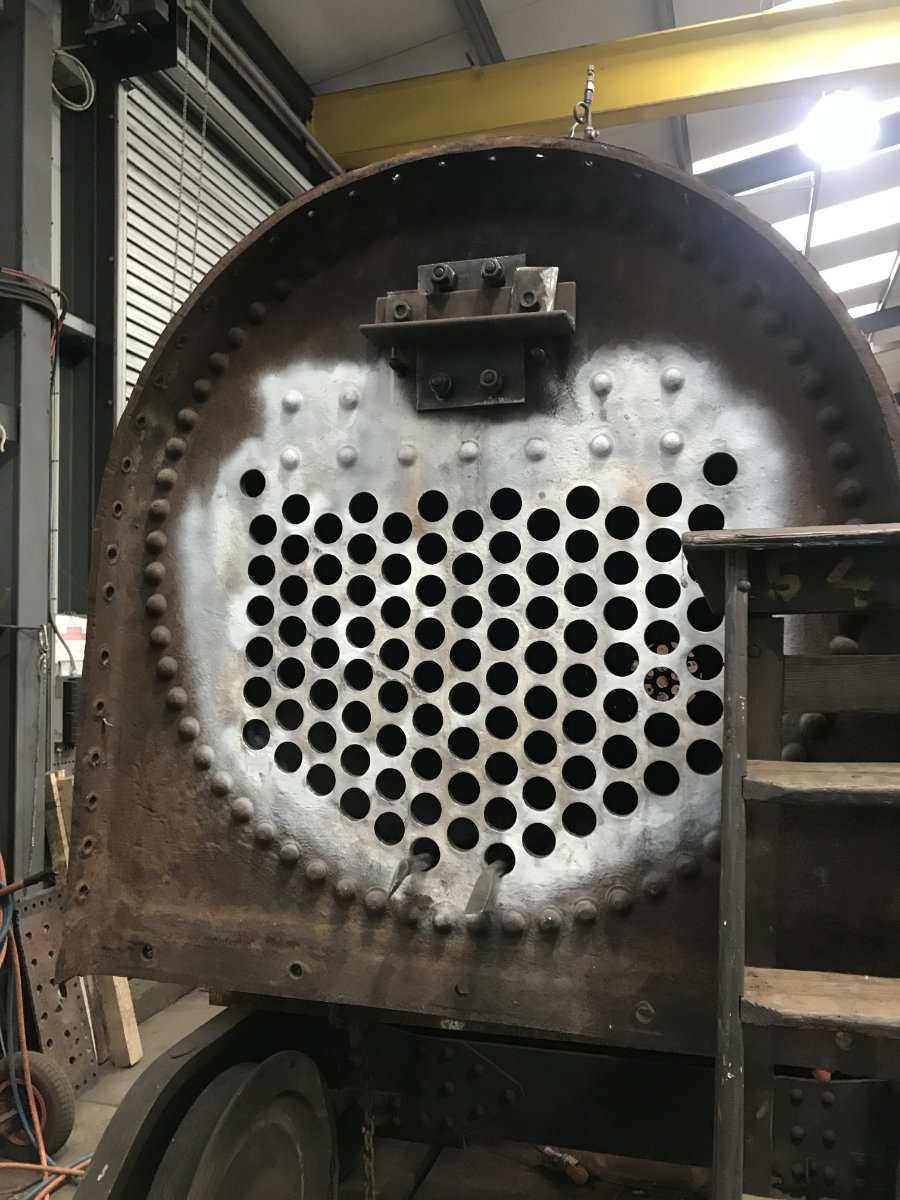 As can be seen below, the chassis is now without its wheel sets which have now departed to an engineering firm so that the new tyres can be fitted to the wheels. The chassis will now receive attention with axleboxes examined, braking gear overhauled and a fresh coat of paintwork.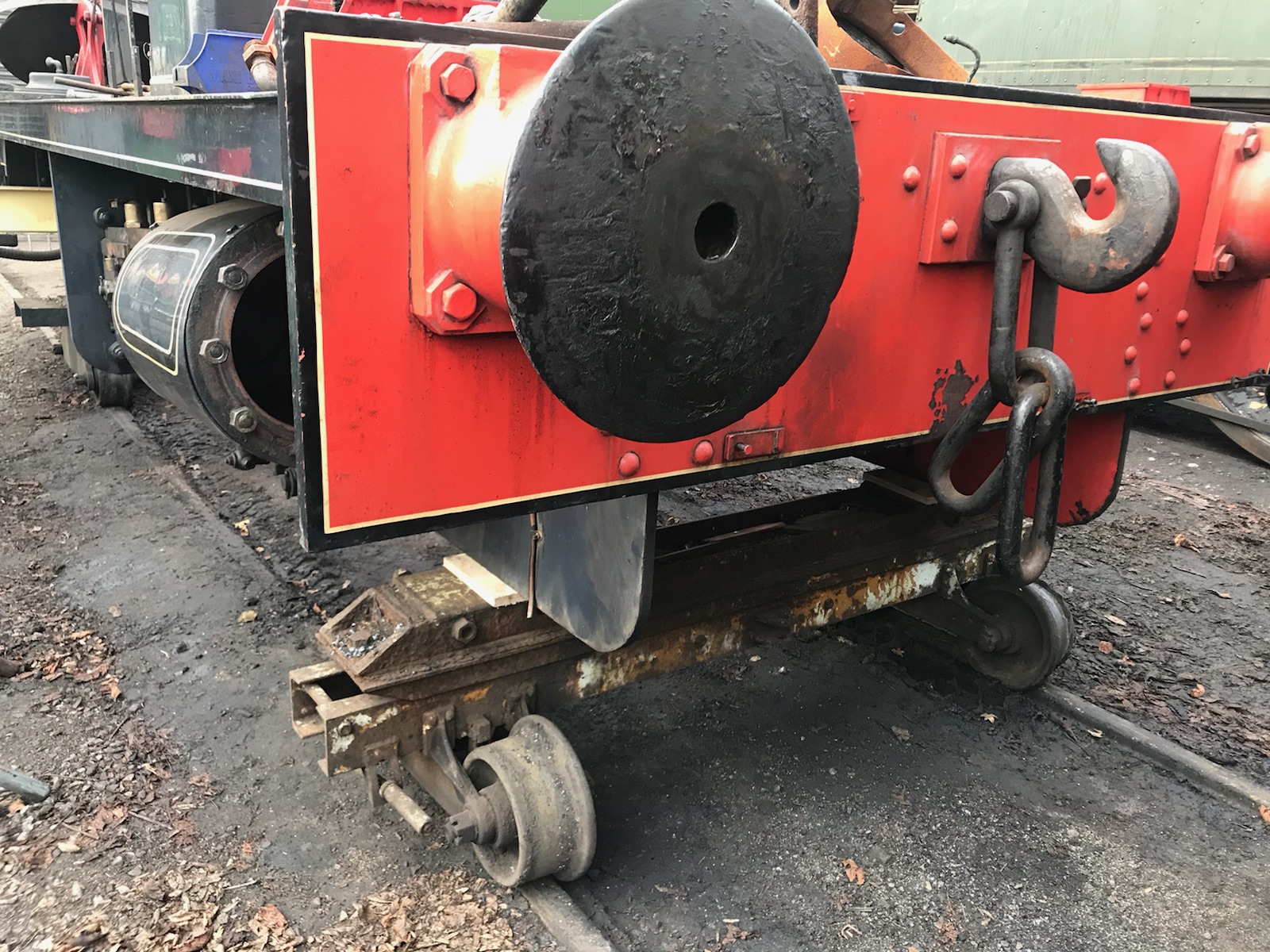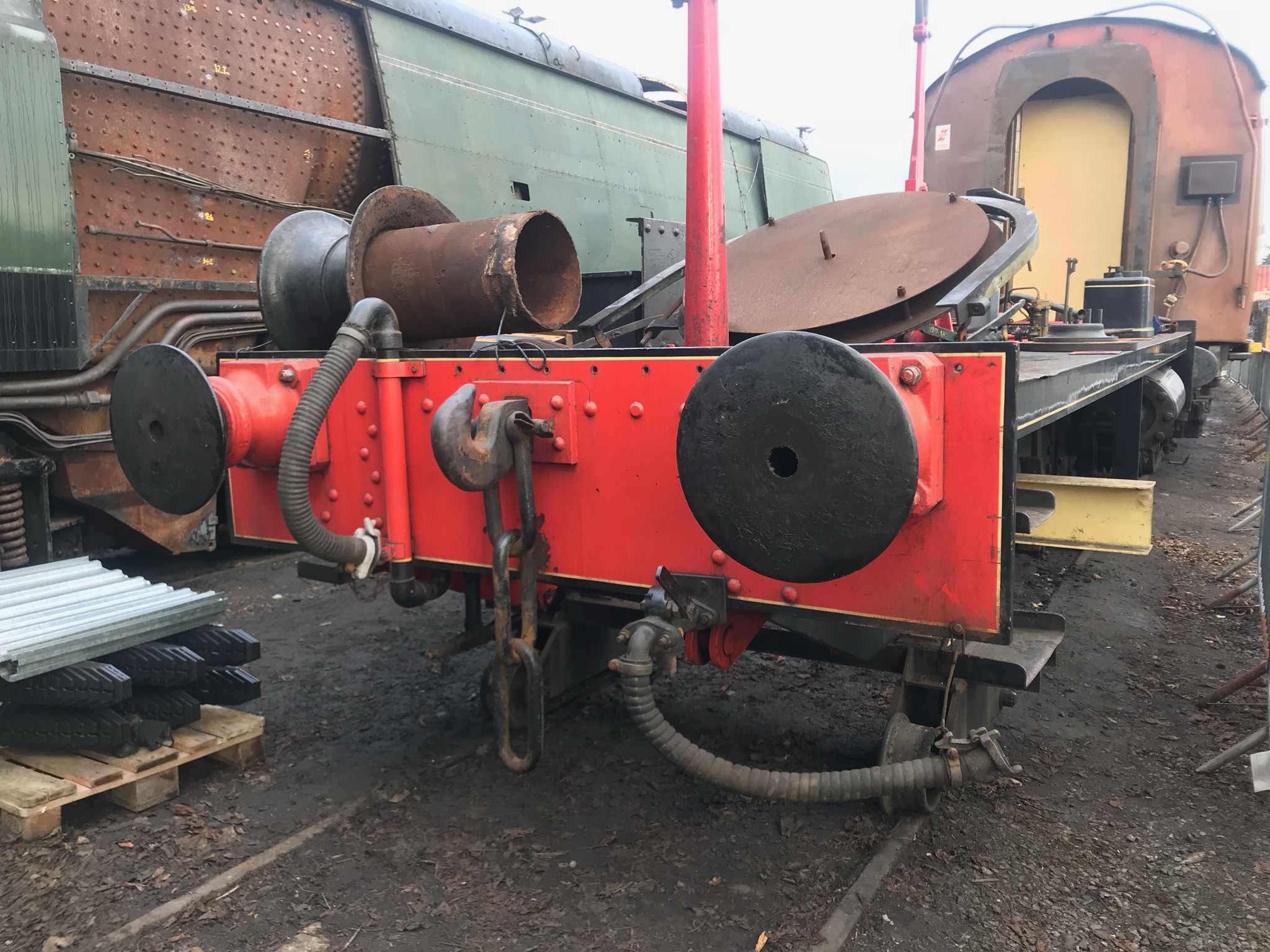 The cab and water tank has now been cleaned, prepared and repainted into its new green livery (shown below) in readiness for completion of the project in the spring of 2022. The agreement we signed for Kilmersdon's overhaul and hire at the MHR will mean that the engine will be complete and operational for the main season next year and will also mean that the engine will immediately begin to earn fees in an almost record time.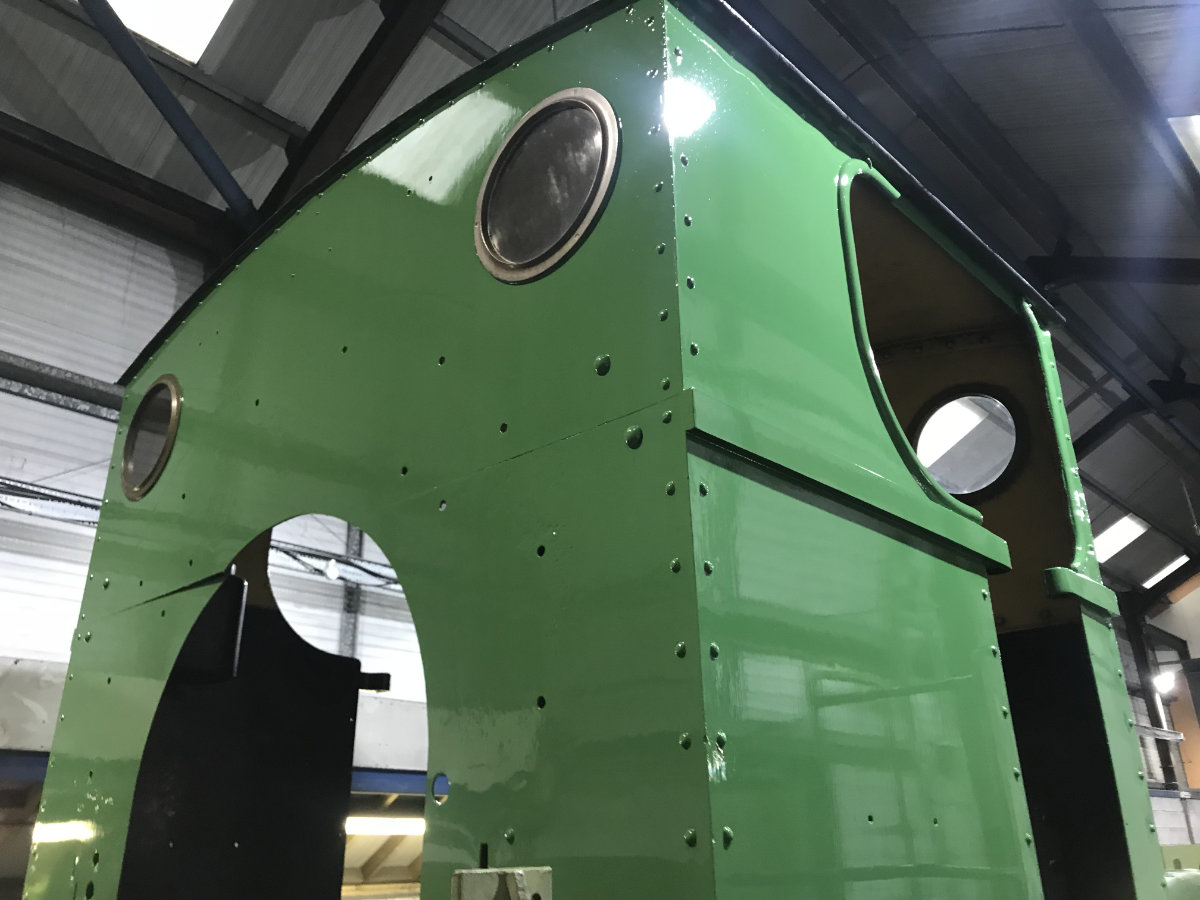 7F No. 53808
Our S&D 7F has seen some considerable use on the MHR during the summer months which has provided some useful hire income to the Trust which is put to one side in the locomotive's overhaul account. The workshop team at Ropley have had to do a fair amount of running repairs to the locomotive since arrival from Minehead which has included sealing the water space on the tender and a steam leak in the smokebox, but overall the locomotive has performed well up to Saturday 18 December when it failed with cylinder lubrication problems during running the Christmas Lights train service.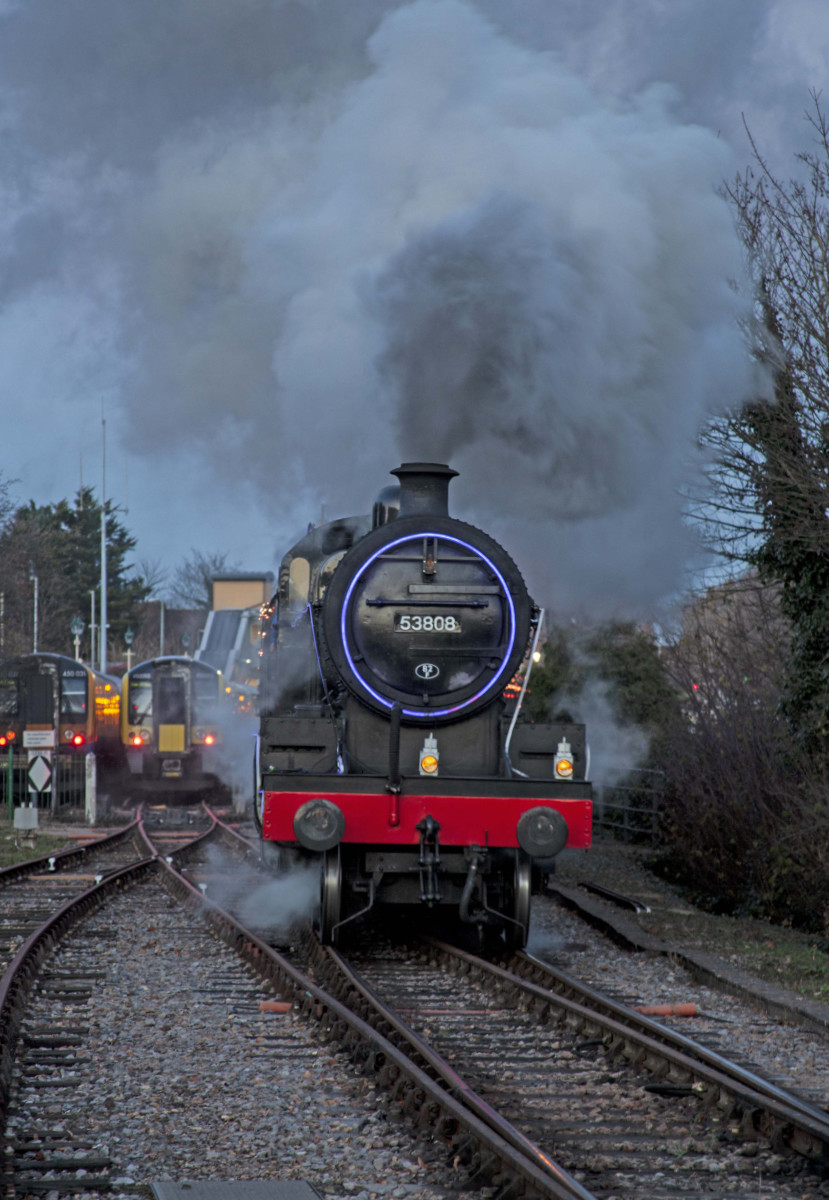 Further Deliveries to the MHR
Two more items from our Washford site have now been delivered to the MHR. Our useful BG coach was delivered to Alresford in November and will be assessed for use as one of the exhibition areas for our artefacts. The Burnham box is also now in situ at Ropley on the picnic area where it too will be adapted for an exhibition area. The MHR's building group are in the process of repairing the roof following some damage it received en route from Somerset. The picture shows the box with scaffolding in place.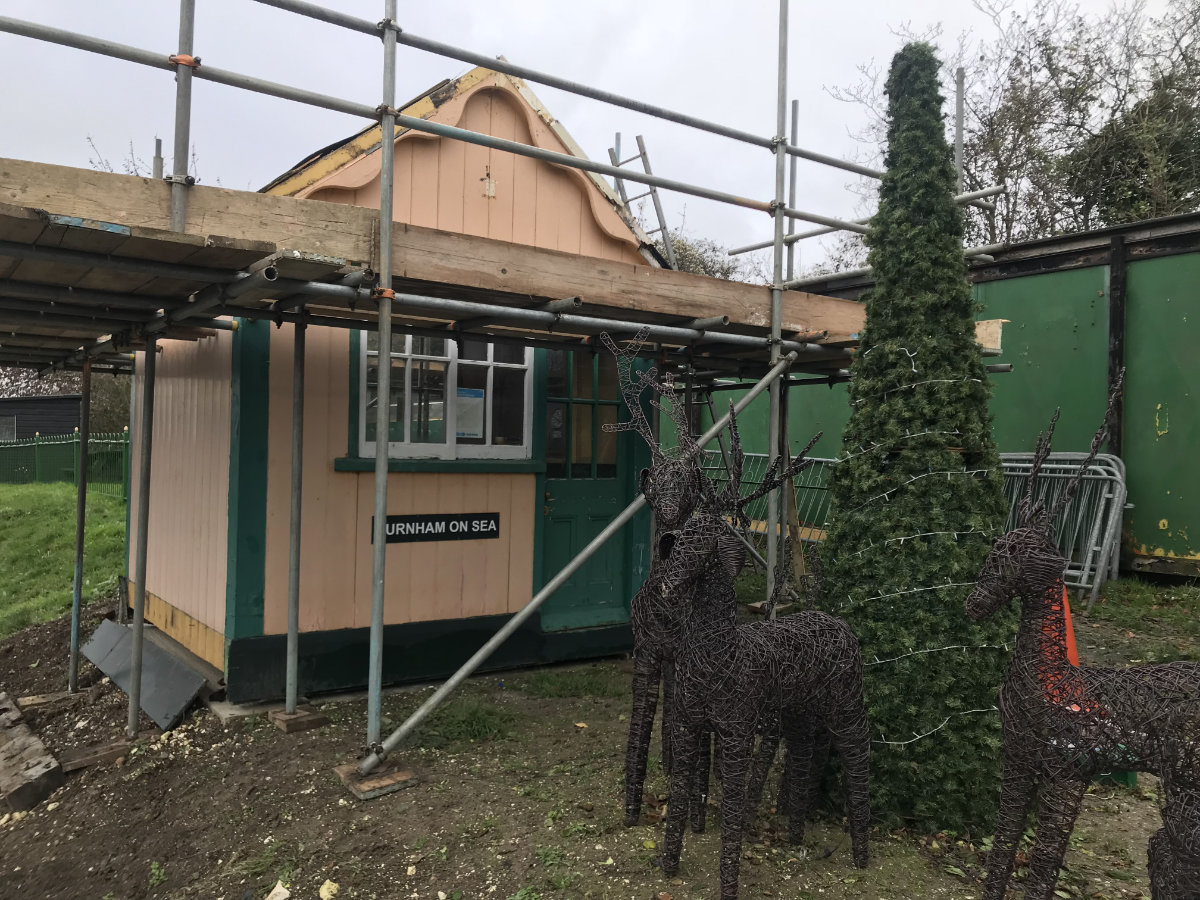 Roger Hardingham
Locomotive Director, S&DRT Ltd.
[Photos by the author unless stated otherwise.]
---