Despite the time at Washford drawing gradually to a close, restoration work still continues on the stock that is on site.
Our 1938-built CCT, at one time referred to as a Covered Motor Car Van, has been inside the shed at Washford receiving an overhaul from our dedicated volunteers.
Built by Metro Cammell for the LMS, the van has end doors to enable the loading of vehicles and was acquired by the Trust in 1976.
With the completion of the work on the CCT, our 'Fruit D' van – built in 1955 by BR to a GWR design – has moved inside the shed for attention to the paintwork on the side most exposed to the weather.
[Photos by David Temple.]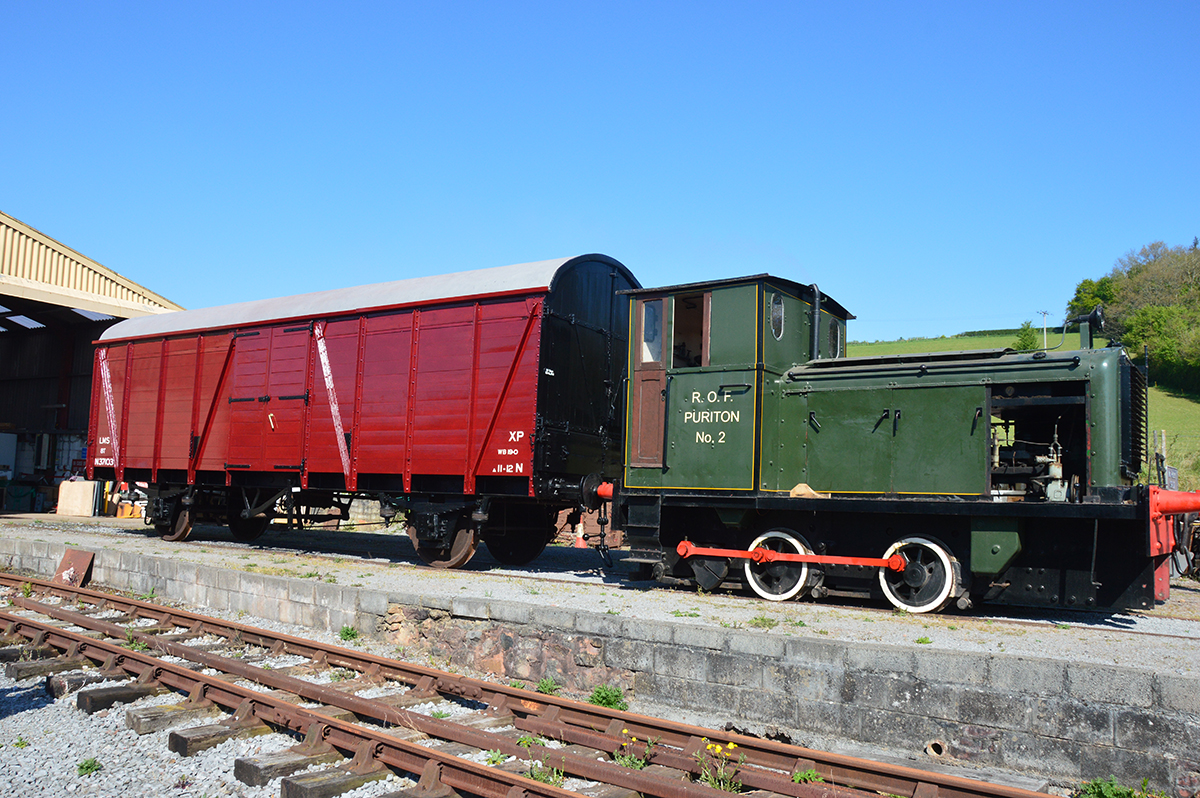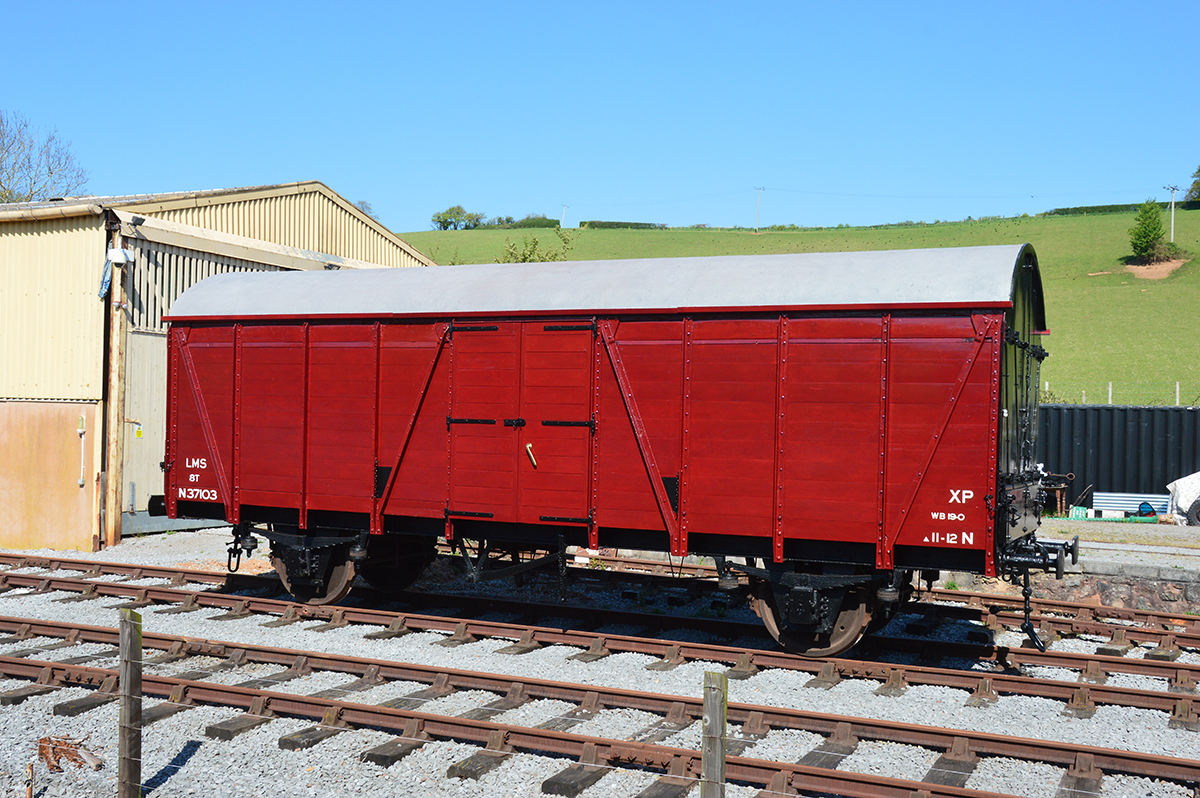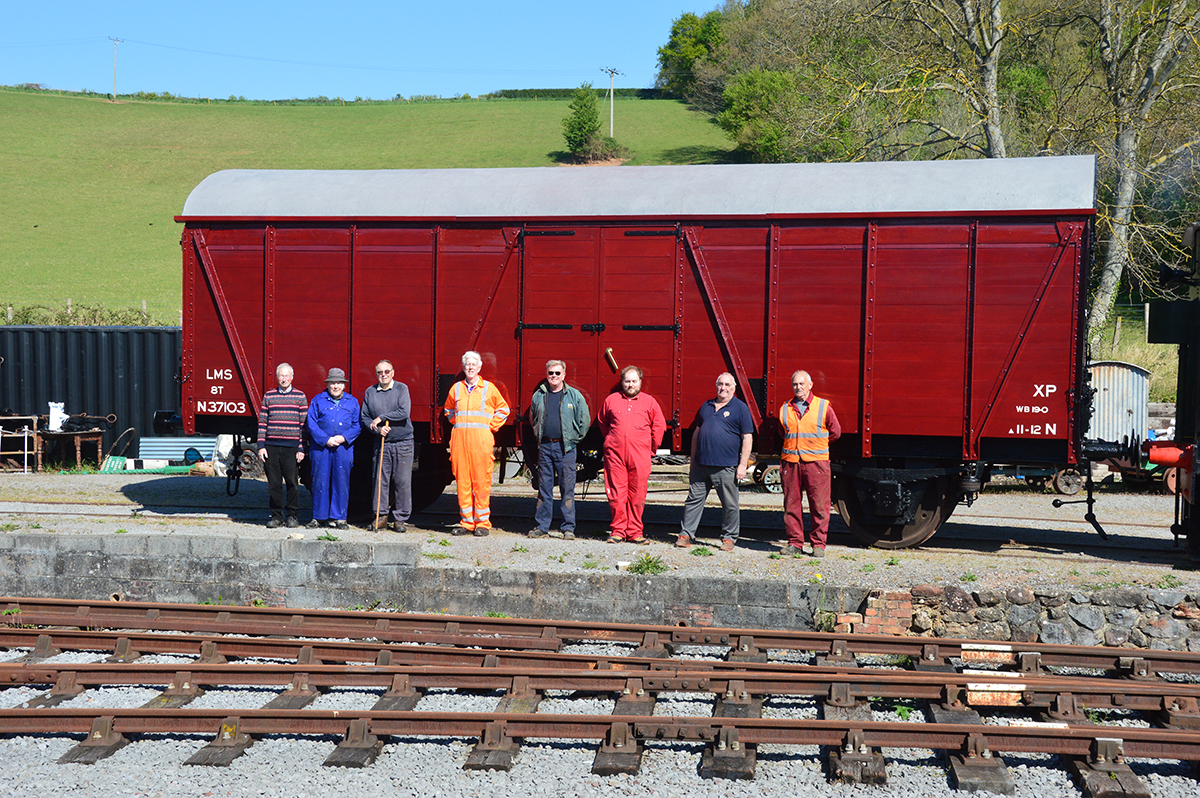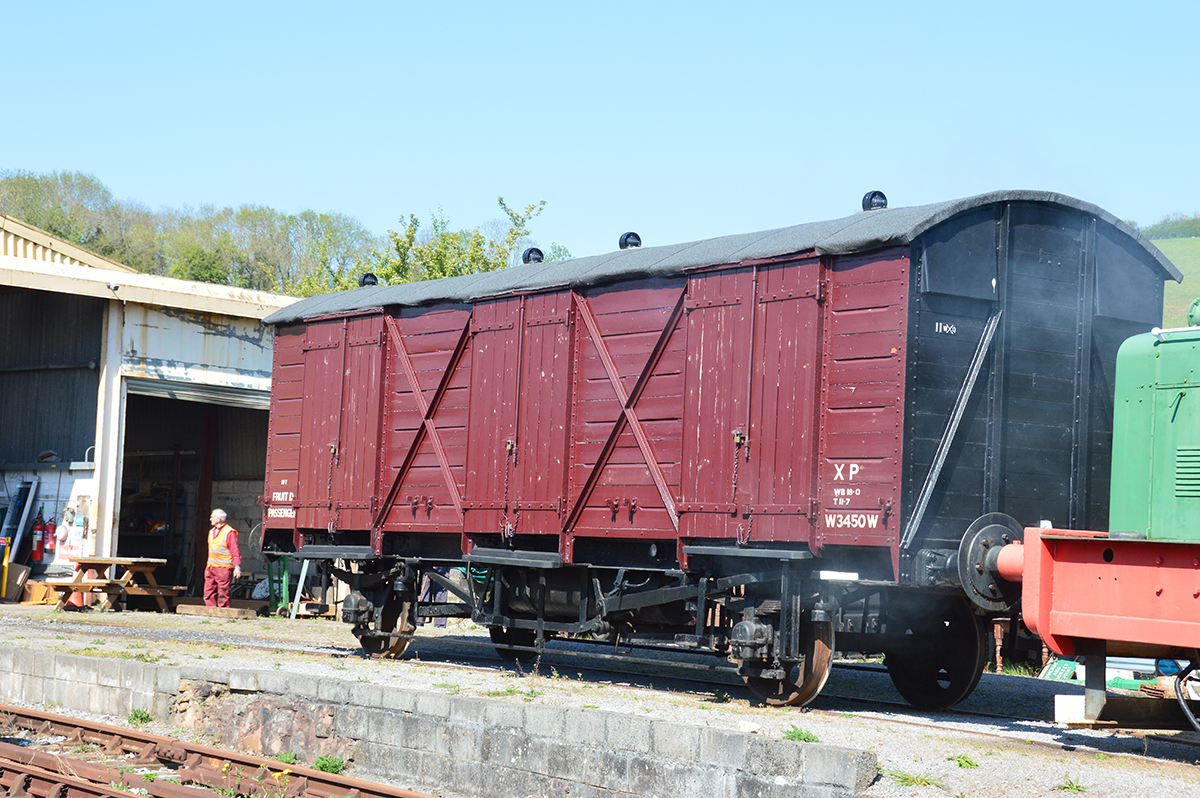 ---