During the Watercress Line's Autumn Steam Gala, a short ceremony was held at Ropley unveiling Kilmersdon's nameplate to mark the completion of the overhaul.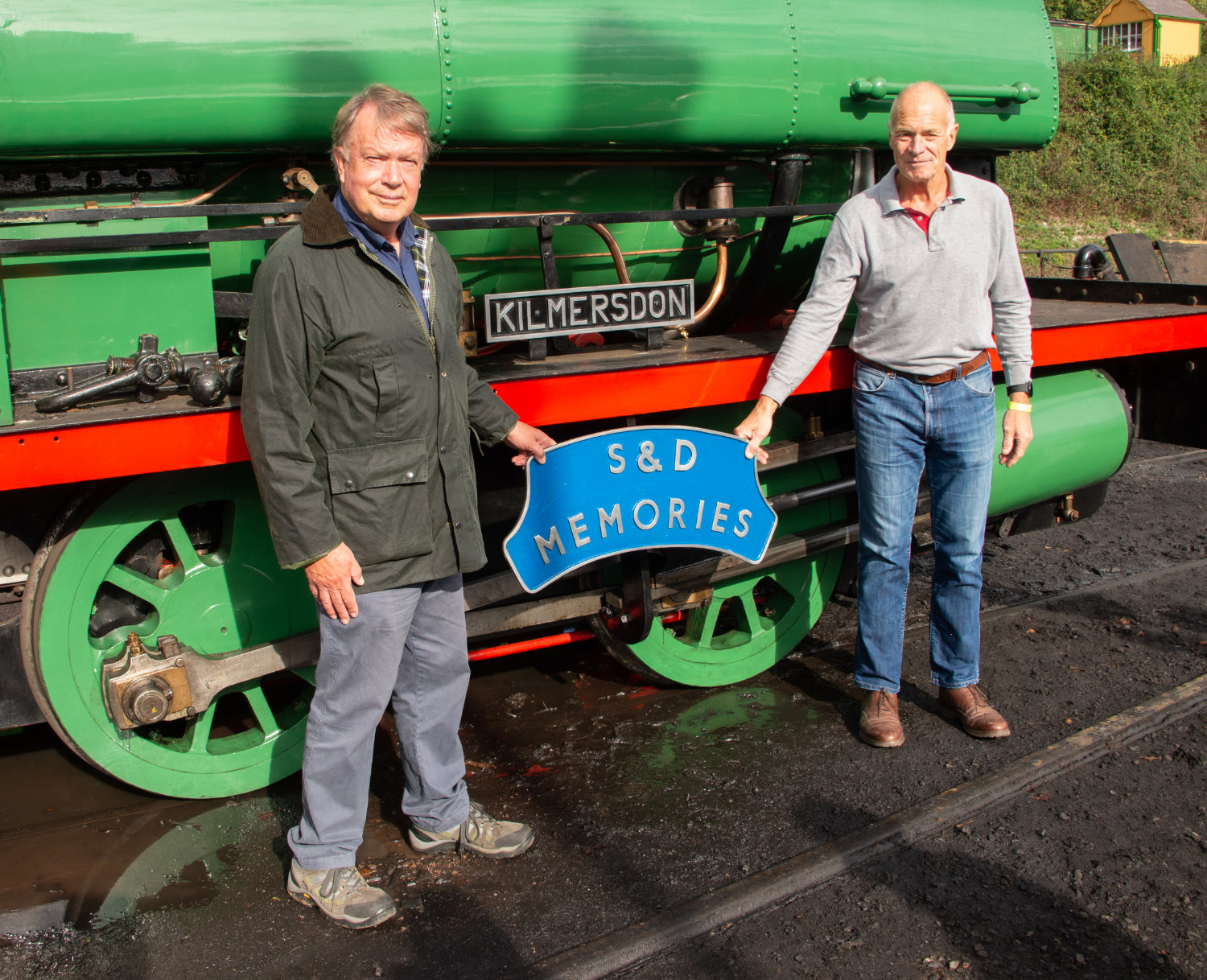 In the photo above, Roger Hardingham, S&DRT Locomotive Director (left) and Roger Stephens (right) are seen in front of Kilmersdon after the unveiling of the nameplate. Roger Stephens has childhood memories of the little loco – then just known as No. 1788 – and his interest led to him becoming a benefactor to Kilmersdon's overhaul. He was asked to re-dedicate the engine, with his wife present, on 7 October.
Here, the Ropley staff and volunteers who carried out a superb job on Kilmersdon pose in front of the engine.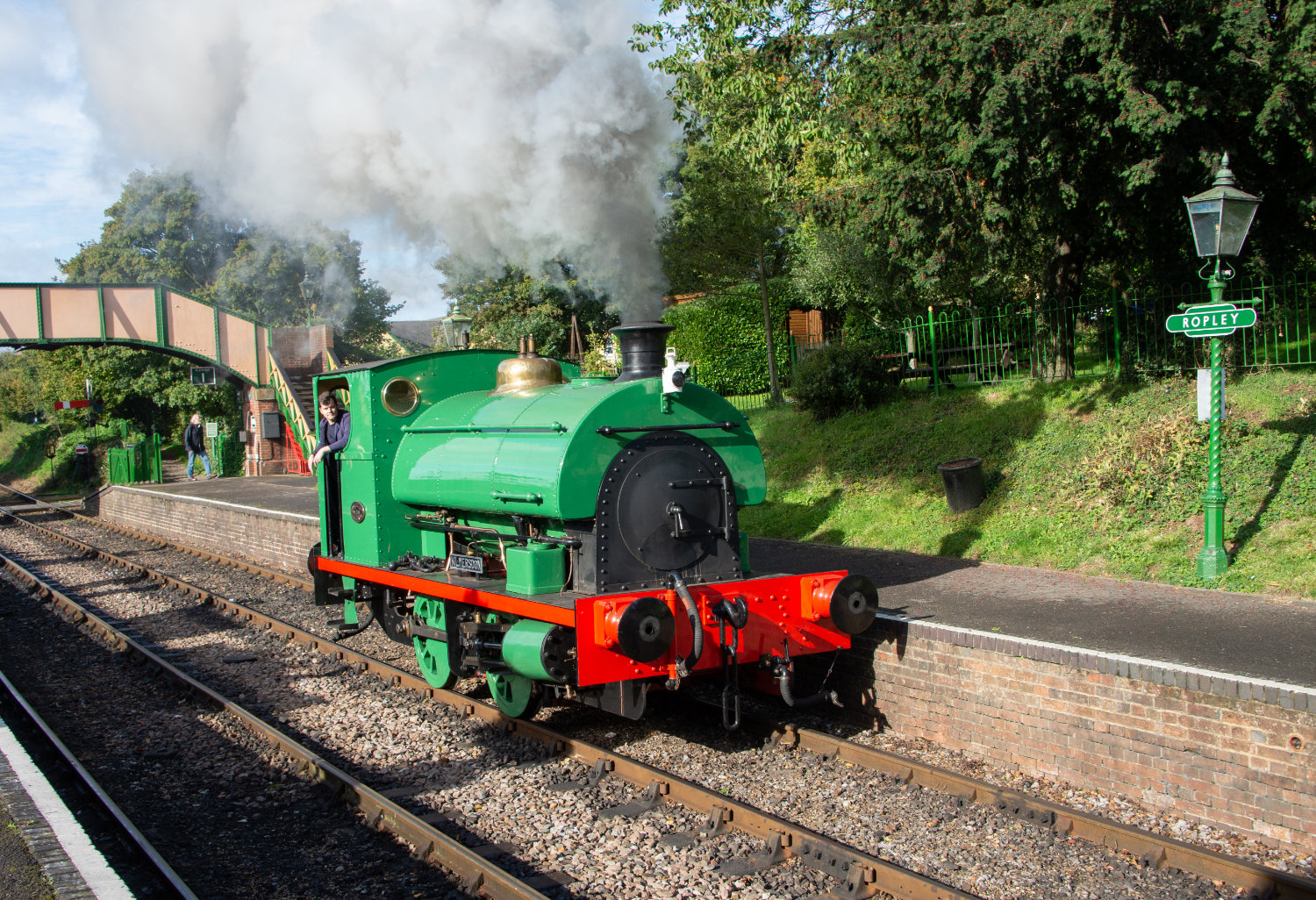 Above and below, Kilmersdon steaming at Ropley.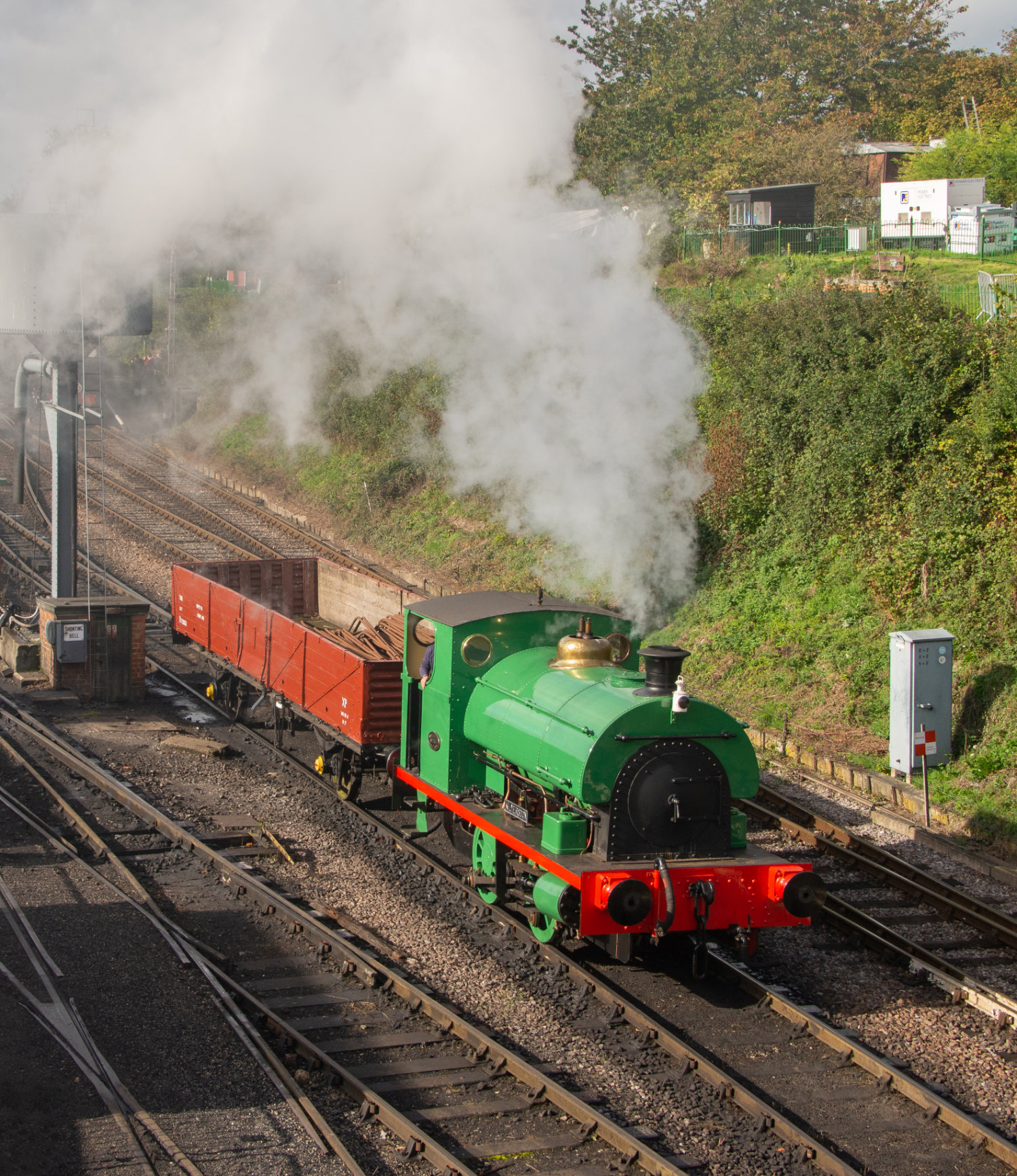 [All photos by Tony Storey.]
---