Special event with 53808 on Saturday 22 July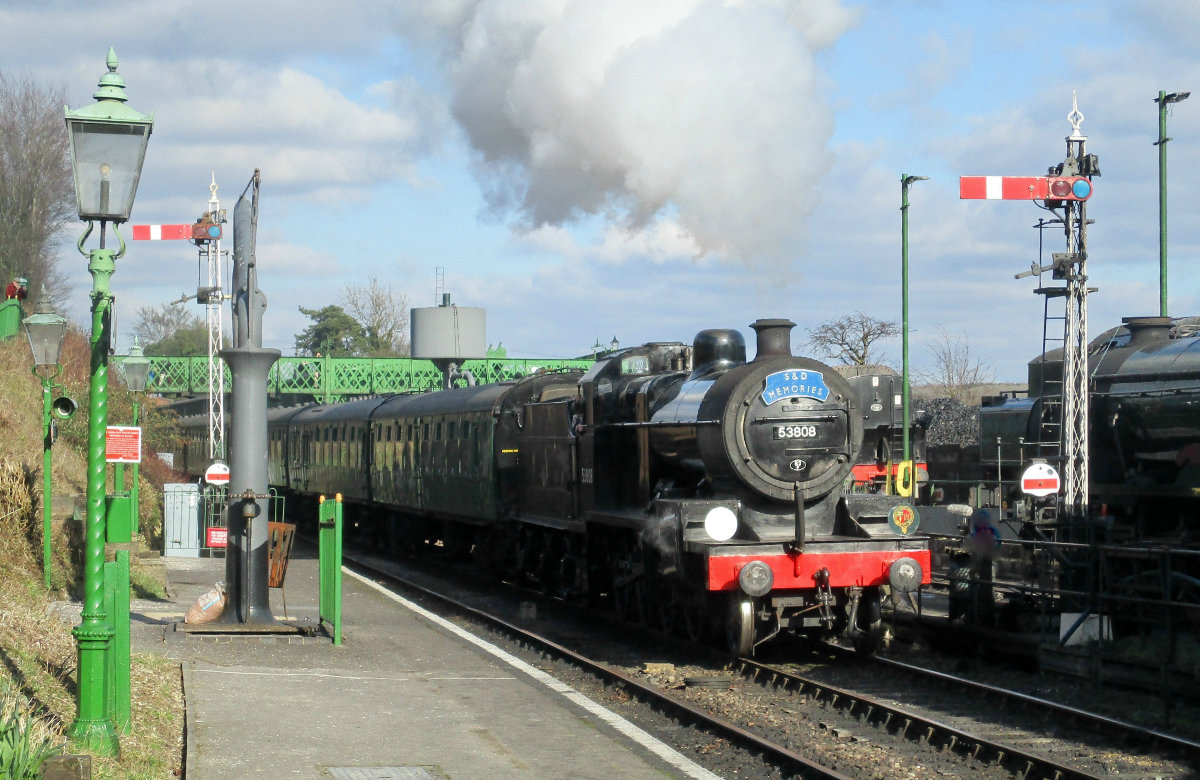 Make sure of your attendance at this special event with 53808, on what is likely to one of the last occasions that the locomotive will be running before overhaul.
A round trip on the Watercress Line is to be followed by members' access to the footplate during the afternoon.
Currently, we are not aware of the train formation so, rather than offering tables to purchase, we ask that you simply order for the total number in your party and you will be allocated seats accordingly. If you have any special requests, however, these can be made in the order notes or by email to info@sdrt.org.
Please state, either in the order notes or to info@sdrt.org, if a wheelchair space is required for any member of your group. Please be aware that we do not yet know of the train formation so while we anticipate that wheelchair spaces will be available in specially-adapted passenger carriages, this is not yet certain and travel might have to be in the guard's area.
Arrangements might be subject to change and locomotive availability.
[Photo above by Bob Curtis.]
Showing all 2 results